Legends Gathering with Abe Park
March 16, 2019 @ 8:00 am

-

10:00 am
We have a gathering this month on March 16th in the Legacy Room at Newsong (1010 W. 17th St., Santa Ana).
It's going to be a powerful one because Abe Park will be sharing.
You may have heard some of his sermons on the big stage or seen him torching his steaks on Facebook but this will be much more personal and intimate.
If you want to get to know Abe better and hear his stories of trials and tribulations as a father, husband, pastor, and son of God, come join us next week. We'll cook up a breakfast hot breakfast and have coffee ready for you!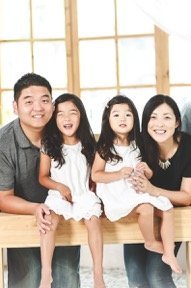 Abe loves food but he loves his daughters more. Abe has 2 beautiful daughters, Abby (7) and Nora (4) and is married to the love of his life, Annette. He was born in Seoul, South Korea but grew up in Singapore. Abe moved to the States just in time
for the last 2 months of Jr. High. That was a huge culture shock for him and has a huge heart for those that do not feel like they belong.  Abe is a proud graduate of UC Irvine, Zot Zot! Abe loves telling stories, eating good food with friends and laughing until tears come out.